Overview
A "not-so-typical" care package for loved ones who need some tough love.
Disciplines

Branding, Packaging, Marketing, Advertising, User Research, UX/UI
Why Rift?

Sometimes, all you need is some blunt, tough love to make a change. Rift aims to be an outlet for people to show their love through a care package while also directly getting a message across. Rift's care packages are the perfect products for anyone who is looking to sarcastically joke around with friends or who thinks their friend needs some blunt support.
The Product

The "Cheer the F**k Up" care package targets anyone who has been down in the dumps, dealing with devestation in their personal life, or someone who just needs some serious "me time." In this specific package that Rift offers, D3 vitamins, lavendar essential oil, and a clay face mask are all included in addition to a greeting card when first opening the package.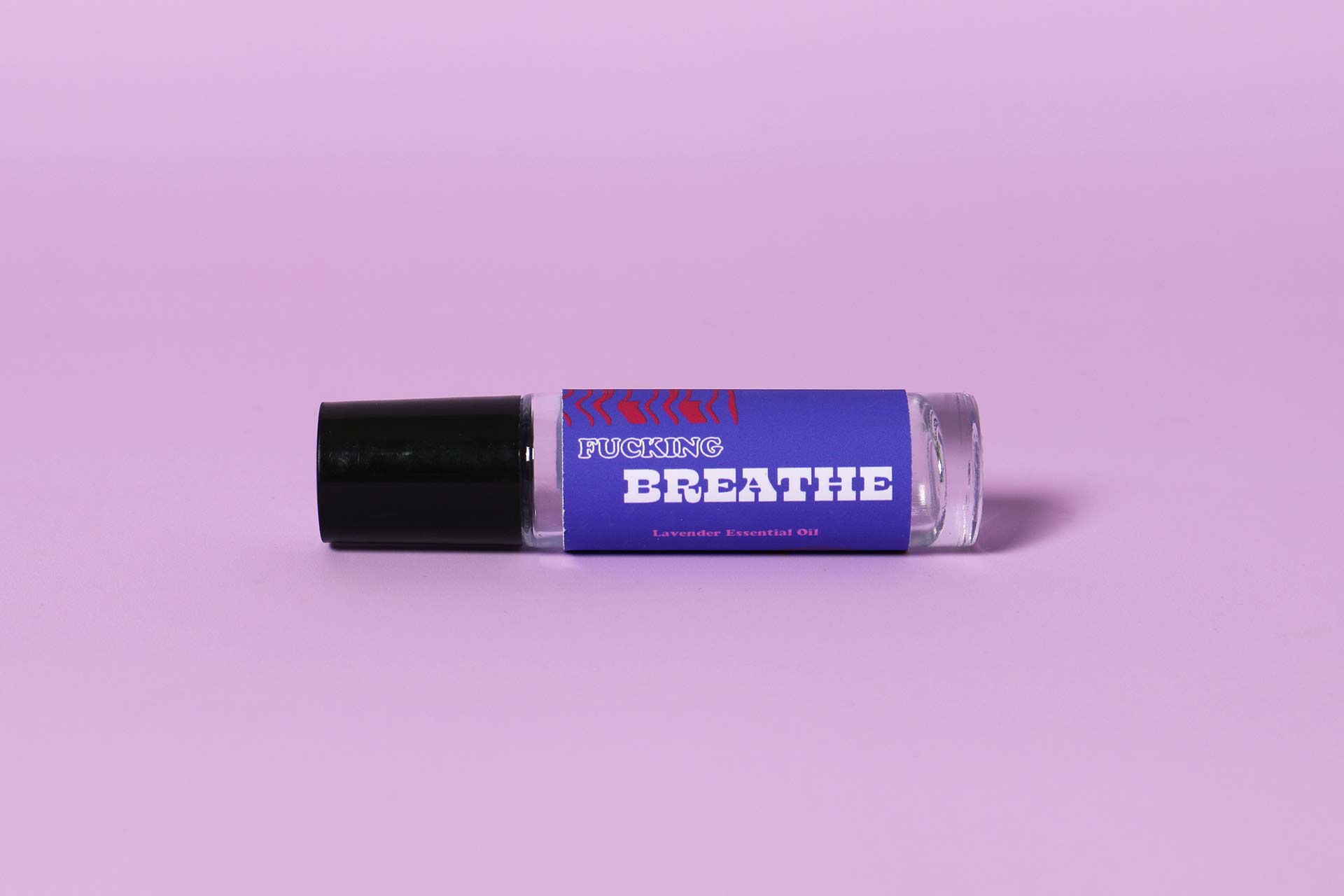 Promotion

Rift primarily advertises their products on Instagram, as their target audience is ages ranged from 18-28. On their profile, customers can view their online shop and purchase care packages to send to friends and family.


Research

My primary goal with Rift is to ensure that there is an audience who would use the product and would appreciate it for what it is. After reviewing my survey about emotional support and interviewing a few people, I found that sometimes people do want tough love from friends. This was when I knew there was an audience for this product out there. From this point, I strived to make the brand and experience appraochable and fun. Using feedback I recieved in focus groups and observing how people interacted with the box, I was able to refine the care package into what it is now.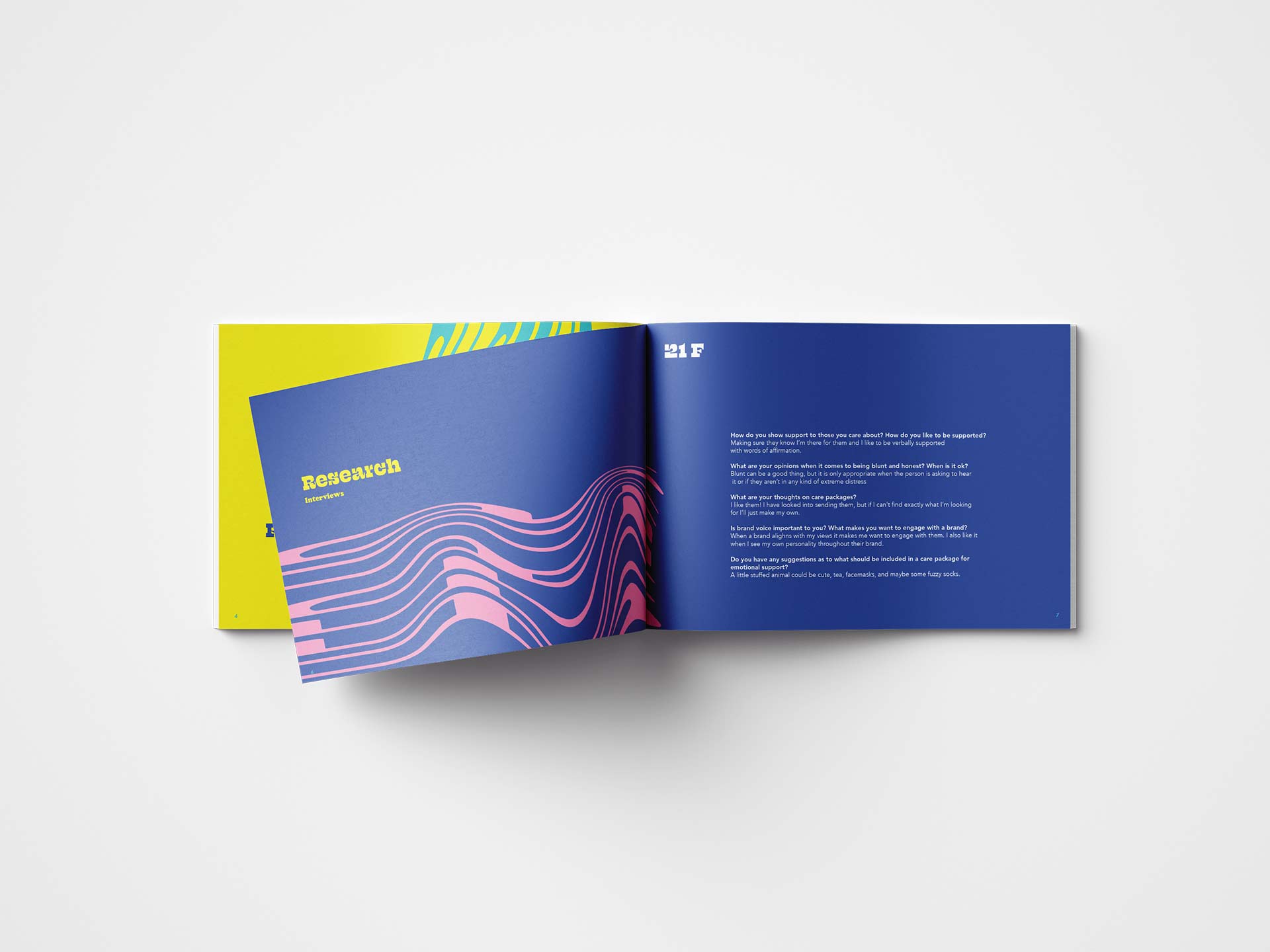 The Brand

Voice is a huge factor of their products. Because the premise of the brand is to be a way to show tough love, it is blunt and sarcastic, yet relatable and approachable. Colors and patterns also play a large role in the brand, as it makes the experience of recieving a package more exciting and enticing.